Post by adhesivepancakes on Jul 4, 2018 2:48:53 GMT
Just Archiving my old PMs from the
Turf Wars
game I participated in so I can more easily find them in one place. I think there may have been images links that were broken but this was all I could find.
I had PMs with GAK, Lady, Konichi, Cicada, Maxus, and TUO.
---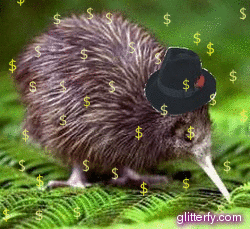 ---
PM w/ GAK
An Unwelcome Gust attempts to accept offer!
"yo whatcha need"
-
The Kiwi appraises the newcomer menacingly from wherever it was they were standing, before ripping at a paper dangerously and... pecking him with their beak gently? Oh no, they were sticking a sticker on him, the humanity.
"theres yo mark of loyalty, ya better not take it off if ya know whats good for ya know what im sayin?"
[broken img link]
"anyways ill im sayin with the alliance thing is i scratch your back, you scratch mine. dont 'tack my turf and ill leave yours alone too. if im in good enough position to i might even defend some of yours who knows. if for any reson ya do decide to get grabby with my spots you'll get whats comin to ya."
-
"Agreed. I'll do what I can to defend your territory if i catch wind of a attack."
It might strike you as odd that a literal gust of wind is speaking to you. Either way, he(?) seems to agree to your terms.
-
"i suggest if we wanna take anyones squares we oughta look towards cicada or konnici first"
-
"Agreed. I'm sending two of my best people to f6."
-
"aight den well see how this round plays out before decidin anyfin else now."
The Kiwi rolls away in a
silly
legit mafia boss kiwi manner.
Kiwi out~
-
The Unwelcome Gust drifts out of an open window
-
The Gust opens conversation with the Kiwi once again.
"I've lost two of my best people and one of my own betrayed me for Darastrix. The biggest threat between us now is Black/White."
-
"agree, don't like seeing them checker boys all over my five spots. if we go and take him out, which spots are you going to attack, so i don't send mine to the same spots and end up with 'nother "everyone dies" situation."
The Kiwi also mentions some good news,
"good news is that i bribed off cicada's knight, so we got some extra defenses this round. without him, their defenses shoul be lowered and we might make an attack there too. also got a tip that konichi's knight is named Levi if that helps any."
-
"I'll take out B5, but like i mentioned, I don't have my prince or bard left around for attack. I'm going to attempt to bribe someone's off of them."
(Can you explain bribing to me?)
-
I'm not entirely sure how it works either, I just said like BRIBE 40 towards a random member of Cicada's and then Lady replied back that I successfully bribed her knight. (idk if that means I can use him now or if its just that cicada cant use him anymore)
)
"okays so if that's the only one you're going for, then im good to take a stab at the others, right? and are you going for any of cicadas or am i flyin that solo? last think which one of ur pieces you like best, i think i'll send a guy to defend you this turn."
-
"D6 is the only place that needs defending of mine. I have not made plans to attack Cicada directly, but I have made other moves against them. I have also decided to try to take A2, for no other reason that i believe that I can."
-
"aight, i'll stay clear of B5 and A2 then. i think thats a wrap unless you can think of any issues that come to mind."
-
"The Kiwi has found a flaw in attacking Cicada. Namely that there is a crow in this game. There can only be on birb and that birb will be me. Swapping my attacks on Cicada's five spots over to that punkass feathery poser."
-
agreed. I am currently attempting to bribe what o believe to be cicada's prince.
"I went ahead an accepted Maxus' alliance so we'll know what moves he makes".
-
"same, he's going after cicada it seems."
-
"Aha, i thought i saw your influence on him."
The Gust points at a zangoose sticker that had been slapped onto his forehead.
-
"oh that punk is axin for it stealin my sticker thing." The Kiwi clacks their beak mutinously, assuming that was a thing a kiwi could actually do. "i've actually been in contact with both cicada and maxy. they both want to wipe eachother out from what i've gathered. thoughts on who to side with?"
-
"Cicada seems to be a wider target. If we attack them, we'll likely be slaughtered by other forces. Also, since both of us are in contact with max, neither of us can attack him. I'm not sure we can attack either, until we're more sure of ourselves."
-
"well wait to see how they're standing tomorrow* and discuss then."
-
"seems like they made a little switcharoo" The Kiwi comments, noticing both Cicada and Maxus still had five squares despite the scuffle. "we may be able to wait this out a little and let them take eachother out."
"anyways seems like concave is mostly out of the picture now so now might be about the right time to move on to somethin else. it might get messy again with cicada tryin to take his last spot and i've bribed several of his guys so he should be harmless. i'm not liking the looks of that dam crow so im going in after D6, E5, and F4."
"i'm also goin in for a little D4 nab just to see whos all interested in thoses empty spots."
"currently im seein emptyvoid as the biggest threat. thoughts?"
-
I can't keep up with this game, so i officially swear loyalty and all that crap.
-
i think its fealty and you just contact lady about that
-
end